Healthcare Entrepreneurship and Innovation in New Orleans, LA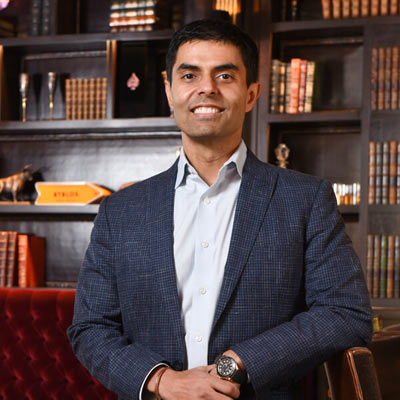 Healthcare is a dynamic, ever-changing industry. Doctors and researchers who continuously question traditional care methods and industry norms have fueled pioneering breakthroughs in medicine and treatment practices. Emerging Healthcare Collaborative wants to be on the frontline of this rapid medical innovation. As a New Orleans nonprofit, EHC has witnessed our city cultivate a thriving medical scene. The goal of Emerging Healthcare Collaborative is to nourish and grow the local medical industry into a leader in healthcare entrepreneurship and innovation for patients throughout the country.
Our Mission and Vision
Emerging Healthcare Collaborative connects medical innovators with investors and equips both with the knowledge and experience necessary to bring medical advances to market and expand the services and quality of healthcare in New Orleans. Both medical innovators and investors are passionate about improving their community, but often they don't have the proper tools or industry-specific knowledge to confidently work with one another. Emerging Healthcare Collaborative bridges the gap between innovation and investment to create a healthier community for all.
Tarun Jolly, M.D.
Tarun Jolly, M.D. is a healthcare entrepreneur and physician who focuses on bringing emerging healthcare to market by connecting innovators in the medical field with investors from across the country. He is also an active investor and philanthropist in Greater New Orleans, a city he has called home most of his life.
Dr. Jolly has been particularly integral in the evolution of pain management delivery in Greater New Orleans. With advanced fellowship training at M.D. Anderson Cancer Center in Houston, Dr. Jolly created the first comprehensive Pain Management Center for Ochsner Clinic Foundation in 2006. He founded Louisiana Pain Specialists, LLC. in 2010 and continues to serve as Managing Director.
Dr. Jolly's breadth of business ventures ranges from medical startups to hospitality (Halal Guys & Margaritaville) to more traditional ventures such as real estate investment and innovative stock market strategies. His passion continues to remain in the medical industry, where he has been a key leader in developing diagnostic ancillary services for hospitals and independent laboratories. Currently, Dr. Jolly is working with Louisiana's leading treatment providers in pain management and addiction to create and fund new treatment options in response to the national opioid epidemic and combat addiction.
With a strong background in interventional therapies for spine disease and cancer and having delivered more than 300 lectures on a variety of medical topics, Dr. Jolly plays an instrumental role in educating and training Pain Management physicians. He has participated as an editor for the Neuromodulation Journal and is frequently tapped by media to discuss chronic pain management, opioid addiction, pharmacogenomics and related topics.
Dr. Jolly completed his residency at Tulane University Medical Center and earned his Doctorate of Medicine from Louisiana State University Health Sciences Center. He earned a Bachelor of Arts in Biology from University of Texas, Austin.
Active in the community, Dr. Jolly serves on the Board of Directors for Newman School, Dean's Advisory Board for Tulane School of Public Health, and the Advisory Board for New Orleans Bioinnovation Center.